Dan Price left the rat race behind after his marriage fell apart. The 'Earth native' built his underground home for just $75 in a field outside of Joseph, Ore.
'When you get rid of things and you're willing to have less, you're given a gift of more,' said Price as he sat in his 8-foot abode.

Price once worked as a photojournalist to help support his wife and two young kids and to pay the family mortgage.
'I told myself, "buck up and pay the bills,"' Price recalled to NBC News. 'This is just the way normal life is.'
Then, at 33, Price read a 1974 book called Payne Hollow by Harlan Hubbard, which espouses a rejection of modernity in favor of a primitive lifestyle.
Price decided to model his own life after Hubbard's. While Hubbard found his peace on the shores of the Ohio River, Price headed west to his home state of Oregon.
"I like being able to do what I want to do," Price told NBC. "I don't believe in houses or mortgages. Who in their right mind would spend their lifetime paying for a building they never get to spend time in because they are always working?"
a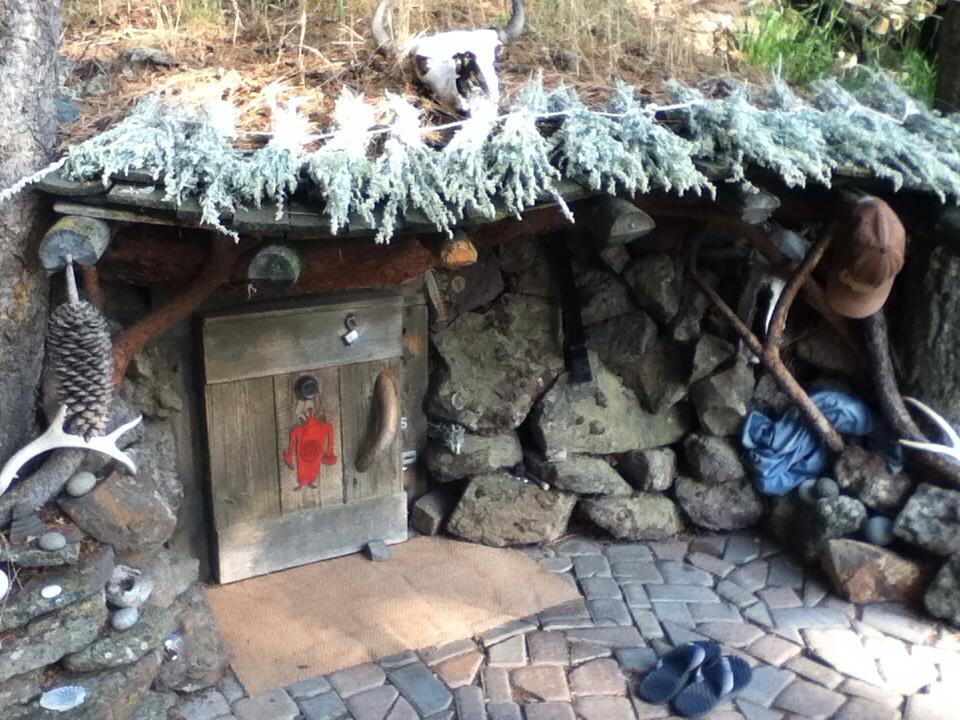 He built his hobbit hole almost entirely out of scavenged construction materials and what he could find in the meadow.
The self-described "Earth native" has a one-room living space, a sauna/bathhouse and a cave-like "garage" for his three-wheeled bike.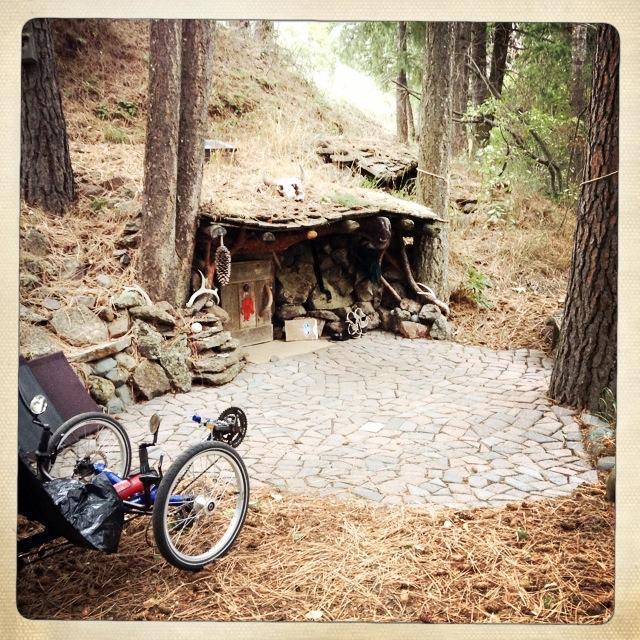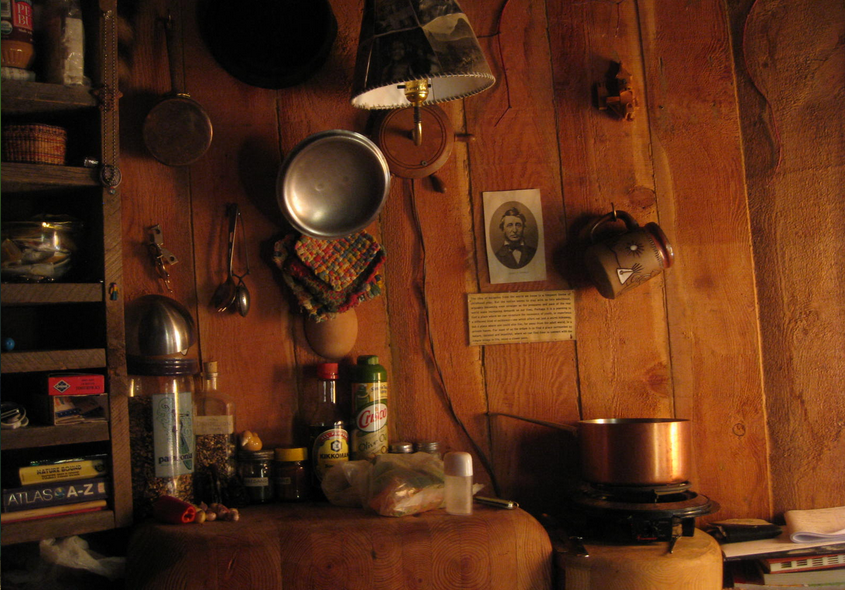 The poor-man's paradise is wired with electricity, but Price skipped major appliances, such as a refrigerator.
The project cost him about $75. He leases two acres of land for $100 a year.
Every winter, when life on the horse pasture becomes too cold, Price heads to Hawaii where he surfs each year from November to April.
Price supports himself with a zine about his simple lifestyle called Moonlight Chronicles and by working odd jobs.
He also penned a book called My Tiny House under name Hoboartist.
Life guides: Price first got the idea to leave his typical life behind when after reading Harlan Hubbard's Payne Hollow, right, about leading a primitive lifestyle. Price himself has published under the pen name Hoboartist, left
Sources: Daily Mail | Price Economics | NY Daily News