As far back as the late 19th century, the tattooed woman was a staple of circuses and sideshows. In an age where a glimpse of a lady's ankle was enough to cause outrage, countless men and women flocked to see barely-clothed women covered with drawings and quotations.
Maud Stevens was a young aerialist and contortionist who worked the circus and state fair circuit at the dawn of the 20th century. While working at the 1904 World's Fair in St. Louis, she met tattooist Gus Wagner.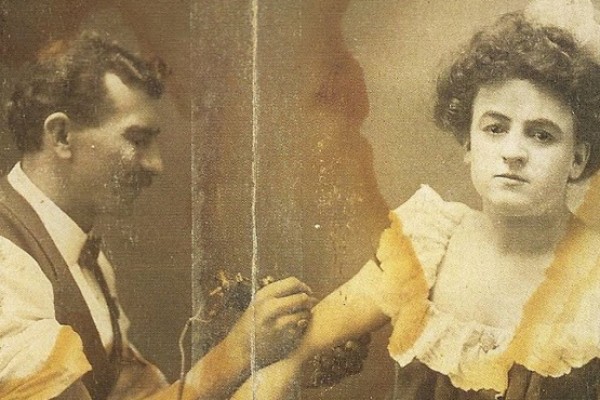 He offered to teach her in exchange for a date. As you can see in her 1907 picture at the top, after giving her the first tattoo, he just kept going (see the two of them above). "Maud's tattoos were typical of the period," writes DeMello, "She wore patriotic tattoos, tattoos of monkeys, butterflies, lions, horses, snakes, trees, women, and had her own name tattooed on her left arm."
Stevens was a quick learner and not only became a new canvas for Wagner's art but began working as a tattooist on other circus performers and the public. She used only hand-held needles in her work, despite the fact that tattoo machines were widely available and used by most of her contemporaries.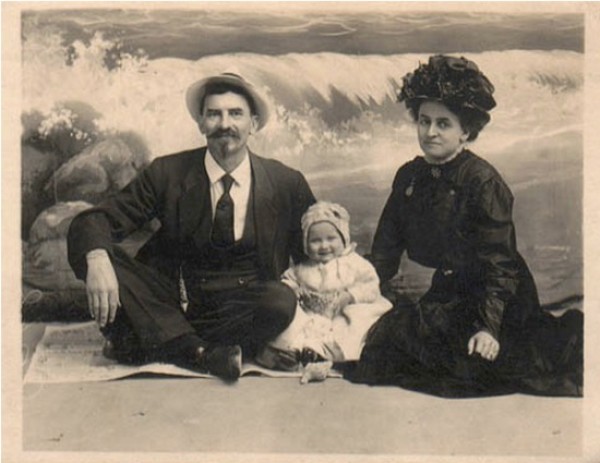 Stevens and Wagner eventually married, and her work became popular. Gus and Maud had a daughter, given the endearing name Lovetta (see the family above), who also became a tattoo artist. Unlike her mother, however, Lovetta did not become a canvas for her father's work or anyone else's.
Family lore says that Maud refused to let her husband tattoo their daughter, making Lotteva somewhat of a rarity: a tattooist who didn't have tattoos.
After Gus died, Lovetta decided that if she could not be tattooed by her father she would not be tattooed by anyone.
Of course female tattooists (and tattooed females) are no longer a rarity. A 2012 Harris Poll found that more females (23 percent) have tattoos than their male counterparts (19 percent). And a growing number of those with tattoos, male or female, have had their art inked by women — all following in the footsteps of Maud Stevens.
Sources: Open Culture | Huffington Post | Mother Nature Network