Kris Mole set out to visit 26 capital cities in Europe without spending a bean – and succeeded in six months still with nothing in his pocket.
After losing his job, Kris, a language teacher and former journalist from Brighton, United Kingdom, found himself stuck in a major rut.
He had been working in a seasonal position at a local language school with plans to travel to the Holy Land once the job was over. But following an accident that left him with a broken foot, he had to cancel his plans and couldn't return to work.
The money he saved for traveling disappeared really fast and he was left with no money, no job and no idea what to do.
Kris embarked on a charity challenge to travel Europe for free by hitch-hiking along motorways and risking arrest by travelling on trains without a ticket. His flight to Sweden left on the first of November 2007. His plan was to not return home until he had completed his challenge, despite having no idea how long it might take him.
The English teacher often slept rough although he occasionally slept on stranger's sofas – whose kindness shocked Kris.
He even stayed at a hotel when he found work as a motivational speaker in Slovakia.
Kris, who nicknamed his task 'The Great Euro Freebie Challenge', said: 'There were so many people who helped me when I didn't expect it.
a
'They would help me and they got nothing out of it.'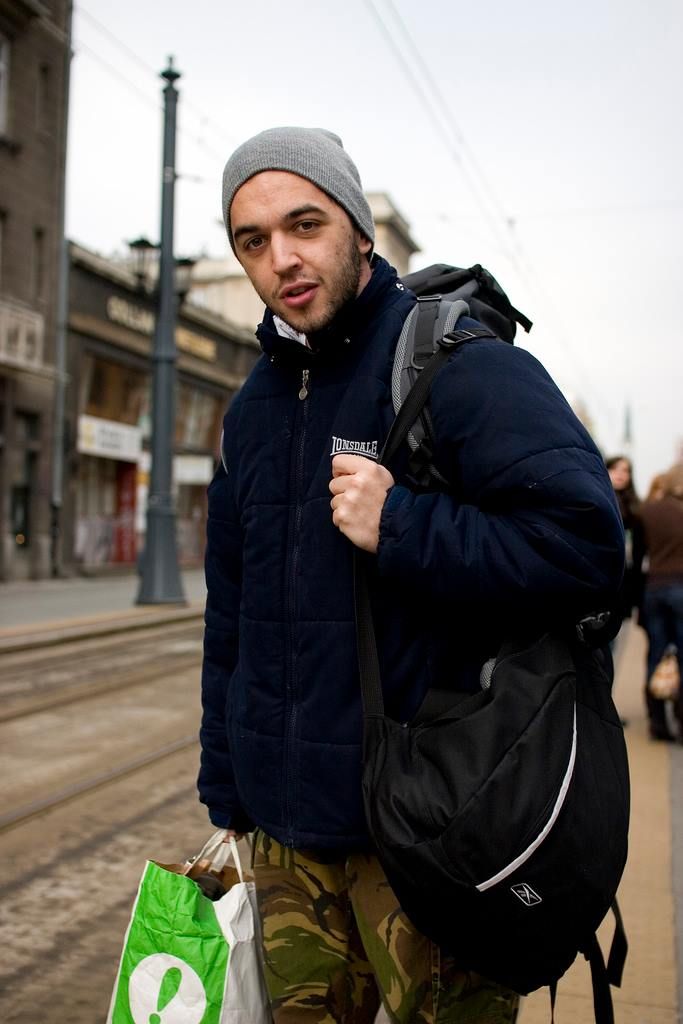 One example of this was a Chinese man he met at the train station in Bordeaux, France. "He couldn't understand something on the ticket machine because it was all in French. I saw him struggling and since I can get by in French I asked him if he needed any help," Kris explained. "I got talking to him and said that I didn't have anywhere to go. I asked him if he could buy me a loaf of bread, so I could eat something." But rather than just buy him food, the man took Kris back to his home.
"He made me dinner, had a friend bring in a mattress for me to sleep on and gave me a place to stay for the night. If he hadn't, I would have spent the night sleeping in the train station."
According to Kris, that kind of thing happened in so many places. He would be convinced that he was going to spend the night outside and then someone would come along and show him kindness.
"Some people gave me food or bought me a meal. And I would go to bakeries and ask if they had anything that they weren't going to sell. There were a lot of days when I didn't have anything to eat as well."
When he finally arrived back in Sussex, he had been on the road without any money for 165 days, visited 26 capital cities and travelled 9,763 miles.
The countries he managed to visit included Austria, Belgium, Bulgaria, Czech Republic, Denmark, Estonia, Finland, France, Germany, Greece, Hungary, Italy, Latvia, Lithuania, Luxembourg, Netherlands, Poland, Portugal, Romania, Slovakia, Slovenia, Spain and Sweden – leaving out Cyprus, Ireland and the UK due to his island rule.
Kris has published his stories in a book called 'Gatecrashing Europe' after telling his incredible tale on his blog.
On his return he temporarily found himself homeless in Brighton, but is now – aged 31- back on his feet, working as an English teacher in Spain. He regularly returns to see friends and family.
Sources: Daily Mail | Matador Network | The Argus