In the summer of 2013, Mike Hudson, a twentysomething electronic-systems engineer, decided to quit his job in Sheffield and go travelling. Yet rather than book a ticket to Thailand, Hudson chose to upcycle a £2,500, 10-year-old LDV Convoy van into a studio flat on wheels.
Before setting off, Hudson and his friends spent five months renovating the rusty camper van into a tiny home on wheels.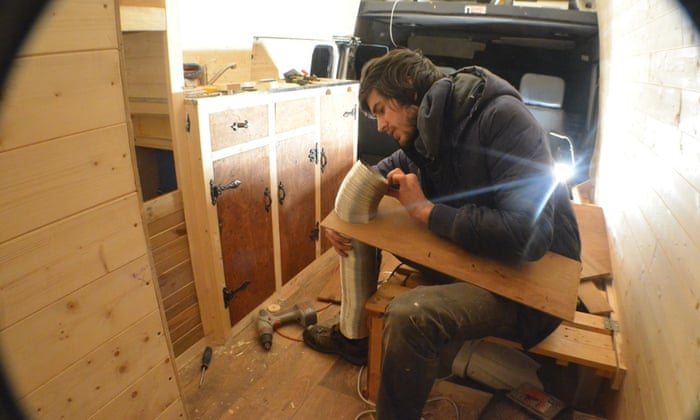 The entire operation—buying the van, fixing the engine, installing a stove, a 70-liter (18.5-gallon) water tank, a shower and toilet, heater, desk space and even solar panels—cost Hudson only £5,000 (about $7,700). The van also has a refrigerator, speakers and storage space.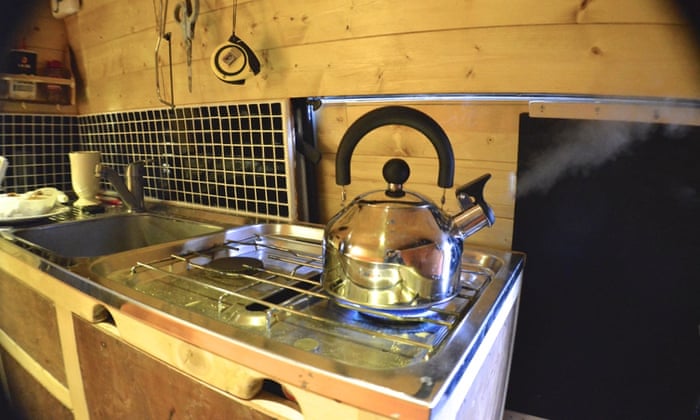 a
Thanks to his two 100 watt solar panels and two large 200 amp hour batteries, Hudson can have enough juice to power his electronics for three weeks. "After some tweaks, the solar powered electrical system is completely self sufficient and almost maintenance free," he wrote. "I'm not exactly frugal with the electricity either and there have been three of us living in here for more than half the time." As far as water, Hudson says the van has enough running water to last for 12 days, or probably more than a month if they are near a spring or a well. For fuel, Hudson said his van's refillable cylinder can store 11 kilograms (or 24 pounds) of petroleum, which is enough to power the stove, kettle and heater for three people for two weeks. Finding a stable internet connection, he says, is one of the hardest parts of off-grid travel. (Article Continues below video)

He now survives on a daily budget of just ten-pounds per day by diesel sharing with hitchhikers, generating money from his online blog and juggling fire as a street performer.
"I'm not sure what the nicest part has been," Hudson says from his current location, an off-grid community in the Greece hinterland. "Nice, as in nature? Then probably Spain, Austria and Romania, in the mountains."
Highlights of Mike's journey include crossing the incredible Transfagersan pass in Romania, taking part in Hungary's SUN music festival and spotting brown bears in the forest.
So far Mike has travelled from England to France, Spain and Portugal, then he travelled east to Germany, Austria, Slovenia, Hungary, Romania, Bulgaria to eventually reach Greece.
Despite the drama of life on the road, Mike explained why he has no firm plans to return home at the moment.
"I like England, but the winter and lack of light kills me – plus its' too cold to live in a van during winter," he said.
.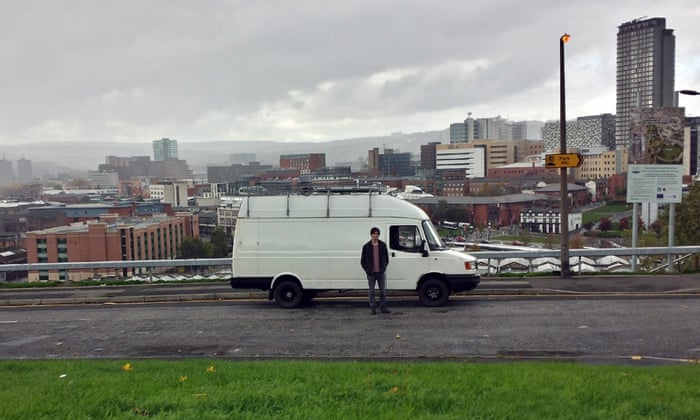 Sources: Truth Theory | Mirror | The Guardian