There's nothing more perfect than a snowflake, except maybe for the artwork that Simon Beck creates by simply walking on them.
The Oxford educated Beck walked away from his training as an engineer to pursue full-time his passion for creating geometrical designs in nature with just a pair of snowshoes.
Each of his expansive land art pieces takes the English artist Simon Beck about 10 hours. "It started as a bit of fun, then it became a way of exercising," Beck says of the works he carefully pounds into snow with the power of his snowshoes. "Then people started giving me gear, then offering money, so it gradually 'snowballed.'"
Seen here are a number of pieces by Beck from the last year or so. You can learn about the fine details of his process in this FAQ on This Is Colossal and see additional photos over on Facebook. He also published a book of his work titled Simon Beck: Snow Art.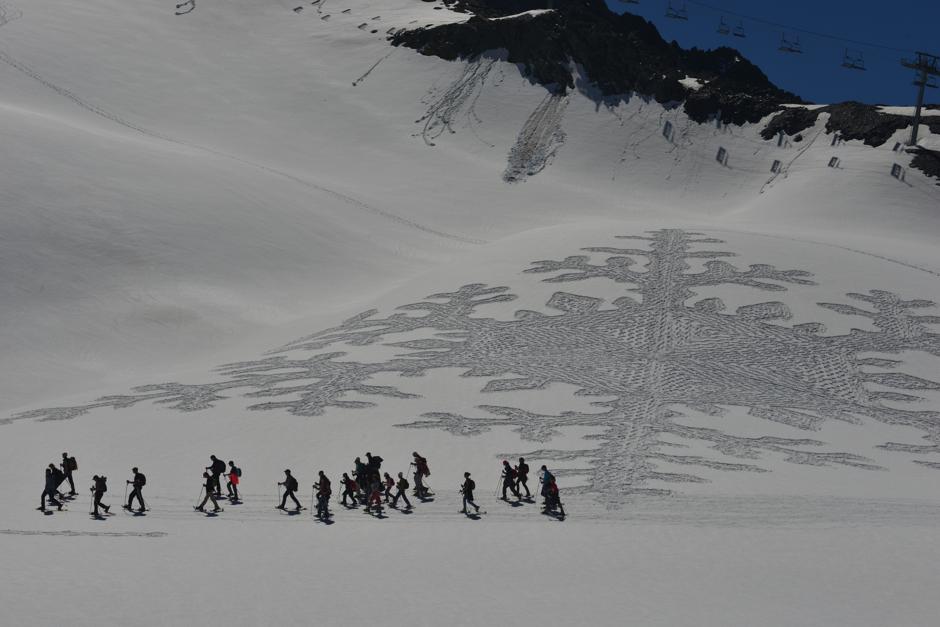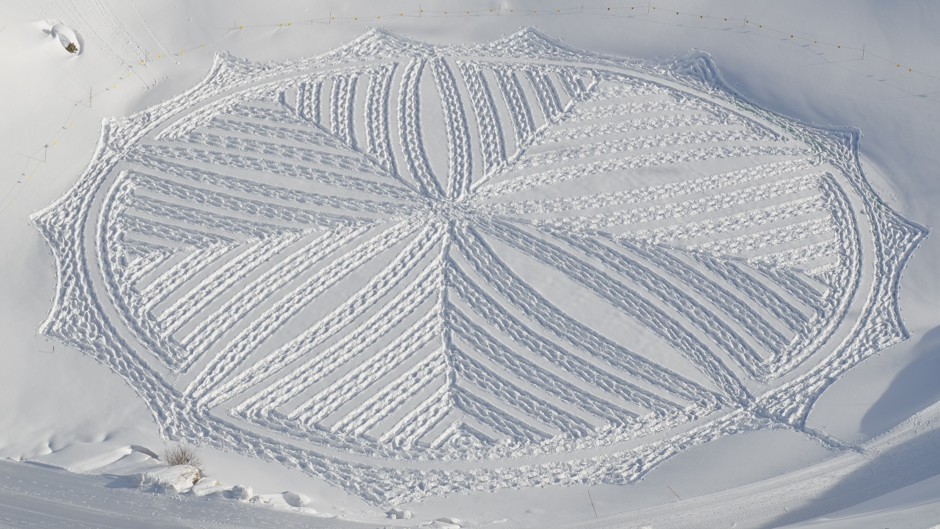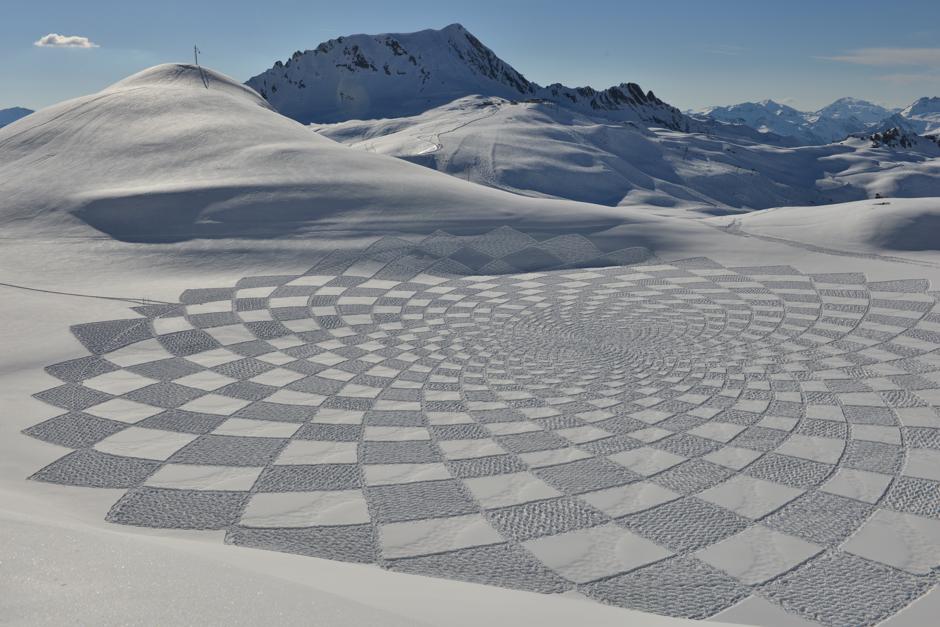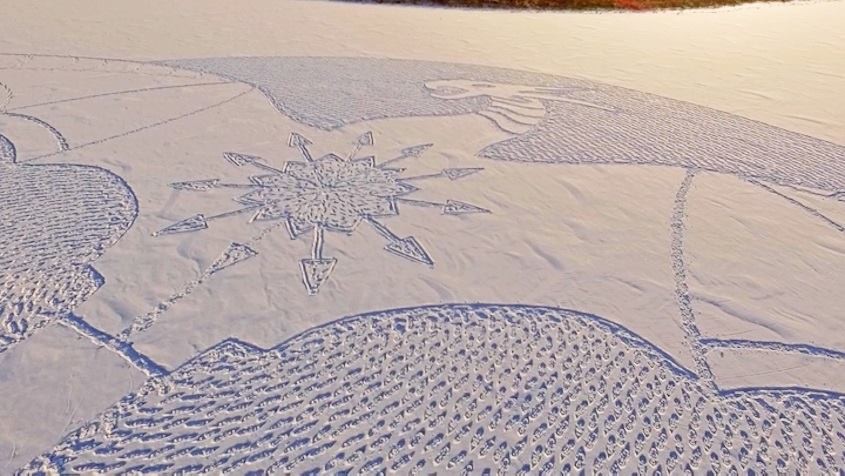 Simon Beck, Snowshoe Artist from Leah Hennel on Vimeo.
Sources: This Is Colossal | City Lab | Vimeo