Scott Slagerman has always been captivated by glass – how it is transformed from a fragile, yet unyielding solid state to molten fluidity though a process that is both delicate and dangerous, can create both essential and esoteric objects.
He continued to explore the expanse of his craft – from lighting to vases to wine glasses to art objects.
To create each piece, the design is drawn on to the wood, cut out, then molten glass is blown directly into the cut-out shape. Creating a beautiful form, one bonded together of glass and of wood.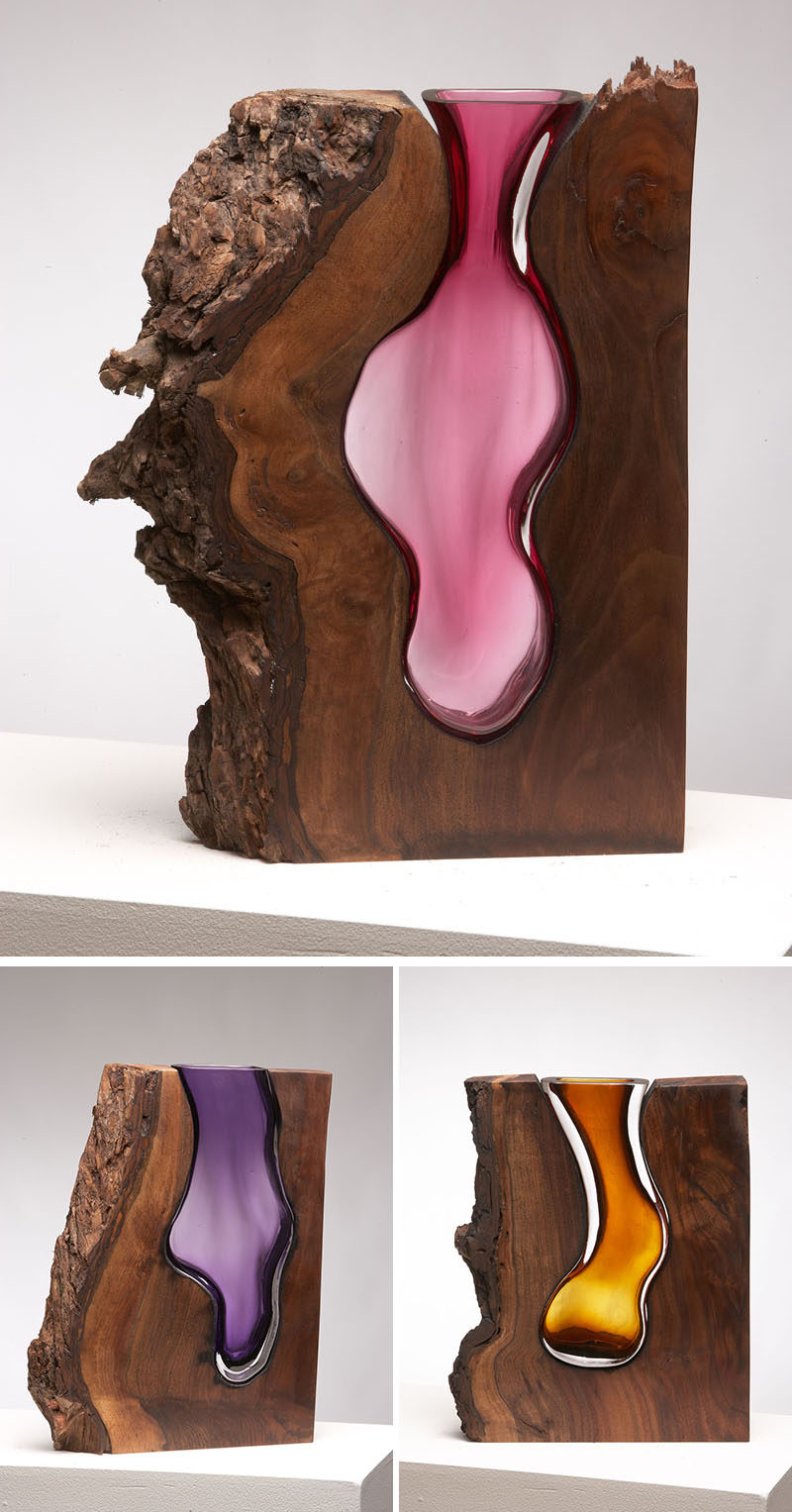 By blowing the glass directly into the wood cut-outs, it allows the glass to perfectly fit and they look as if they were naturally formed together.
The way each individual piece of art is made is not as simple as you might think!
Scott was commissioned to create collections for the design houses of Sawaya + Maroni and Roche Bobois, among others.

You may see more of Scott's series on his website – Slagerman's website.
Inspired by: Contemporist.com